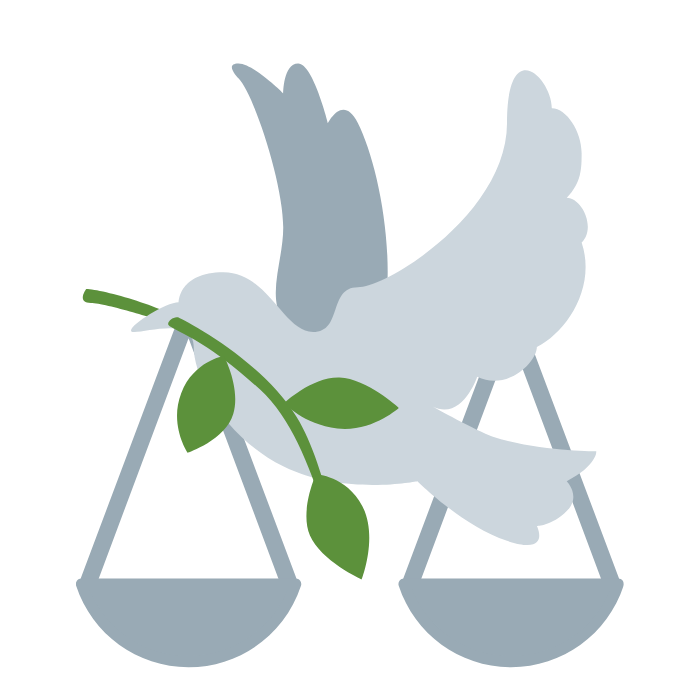 The Interfaith Center for Peace and Justice (ICPJ) seeks to promote respectful dialogue on peace, social justice and equity, multiculturalism, and environmental sustainability by hosting events and encouraging individuals and organizations to work together nonviolently to enrich our community.
"They will beat their swords into plowshares and their spears into pruning hooks."
— Isaiah 2:4

"The world rests on three things:  on truth, on justice, and on peace."
— Rabbi Shimon ben Gamliel (Pirkei Avot 1:18)

"Do you know what is better than charity, fasting and prayer? It is keeping peace and good relations among people."
— Prophet Mohammed

"If you want peace, work for justice."
— Pope Paul VI
All ICPJ members are invited to attend the Center's board meetings, held on the first Tuesday of each month, at 7:00 pm at the YWCA in Gettysburg. 
---
ICPJ organizes the following events and activities, among others, each year:
Heritage Festival: Co-sponsored with the YWCA Gettysburg and Adams County, this is a celebration of music, food, and crafts that reflect the multicultural atmosphere of Adams County, Pennsylvania.
Peace Camp: A week-long, free, full-day camp each June for children from ages 6-12. Activities include presentations, non-competitive games, projects promoting non-violent conflict resolution, inter-cultural understanding, and environmental stewardship.
"Let It Begin With Me": A conference on peace organized from time to time around topics related to peace and social justice.
Peacemaker Awards: Gift of books to Adams County Public Library in honor of local residents who have been distinguished in the pursuit of peace and justice.

Collinge Lecture

: In honor of William K. Collinge (1918-2011), a benefactor of the ICPJ and St. Francis Xavier Church, Gettysburg, ICPJ instituted the annual lecture held in the William K. and Rita M. Collinge Multipurpose Room at St. Francis Xavier School. The annual lecture focuses on a topic related to Catholic Social Teaching.
Africa Dinner: In honor of Ms. Mary C. Furlong (1941-2022), this annual April event celebrates the histories, peoples, and cultures of the continent of Africa. It includes a potluck dinner and examples of African foods, music, art, and more. Read this tribute to Ms. Furlong from the Africa Faith and Justice Network.
Quarterly Newsletter: Carrying news of Center activities and those of other community groups as well as articles on broader issues, e.g., immigration, environmental justice, global poverty, systemic racism, etc.
Annual Meeting: Annual meeting of the membership, held in the fall of each year, featuring a pot-luck, a speaker, and a vote on incoming board members.
Other Activities: Lectures and panel discussions of topics of local, national, and international concern. Book discussion group on peace and justice issues. Support for other peace-and-justice-related organizations, such as Gettysburg for Gun Sense and Adams Unity Coalition and Adams County Human Relations Council